---
---
---
---

---
---
Decadent and dessert-like
---
---



Producer Luiz Paulo completed his studies in agricultural techniques and livestock production before joining his father to run the farm together. After decades of hands-on experience, Luiz purchased a de-pulping machine and began to expand his knowledge on coffee processing and the production of speciality varietals.
The honey process, or "pulp natural", lands between a clean, fully washed process and the fruit-forward nature of a natural process. The cherries are de-pulped and dried with only a portion of the fruit removed. This process yields a good body and texture without giving up the bright acidity needed to balance the cup
Luiz's ultimate goal is to improve quality and educate those around him on best farm practices. The results are evident in the quality coffee we have purchased from Luiz, now for the second year running.
We roast three days a week; Monday, Wednesday and Friday. The cut off time to be included in the day's roast is 7:30 AM (AEST) that morning. We dispatch the business day after the coffee is roasted. So if your coffee is roasted on Monday, our freight carriers will pick it up from us on Tuesday.
We are closed on public holidays and weekends; our roast and dispatch schedule will shift to the next business day.
---
FREE STANDARD SHIPPING FOR ORDERS OVER $120*

*AU ONLY, EXCLUDES WA & NT
We offer a range of shipping options across Metro Melbourne, Australia-wide and international locations. Delivery times are subject to current advice from the freight carrier. The tracking number for your order will be emailed to you directly from the carrier.
The Fazenda IP is not what you might expect from your typical Brazilian coffee. We were instantly excited with the quality of this Yellow Bourbon varietal, with its smooth, comforting texture, and rich dried fruit notes. We are thrilled to be working directly with Luiz Paulo for a second year.
Courtney Jackson - Quality Control Manager & Green Buyer, Seven Seeds
---
---
---
Second year of purchasing
---
Carmo de Minas, Minas Gerais, Brazil
---
---
---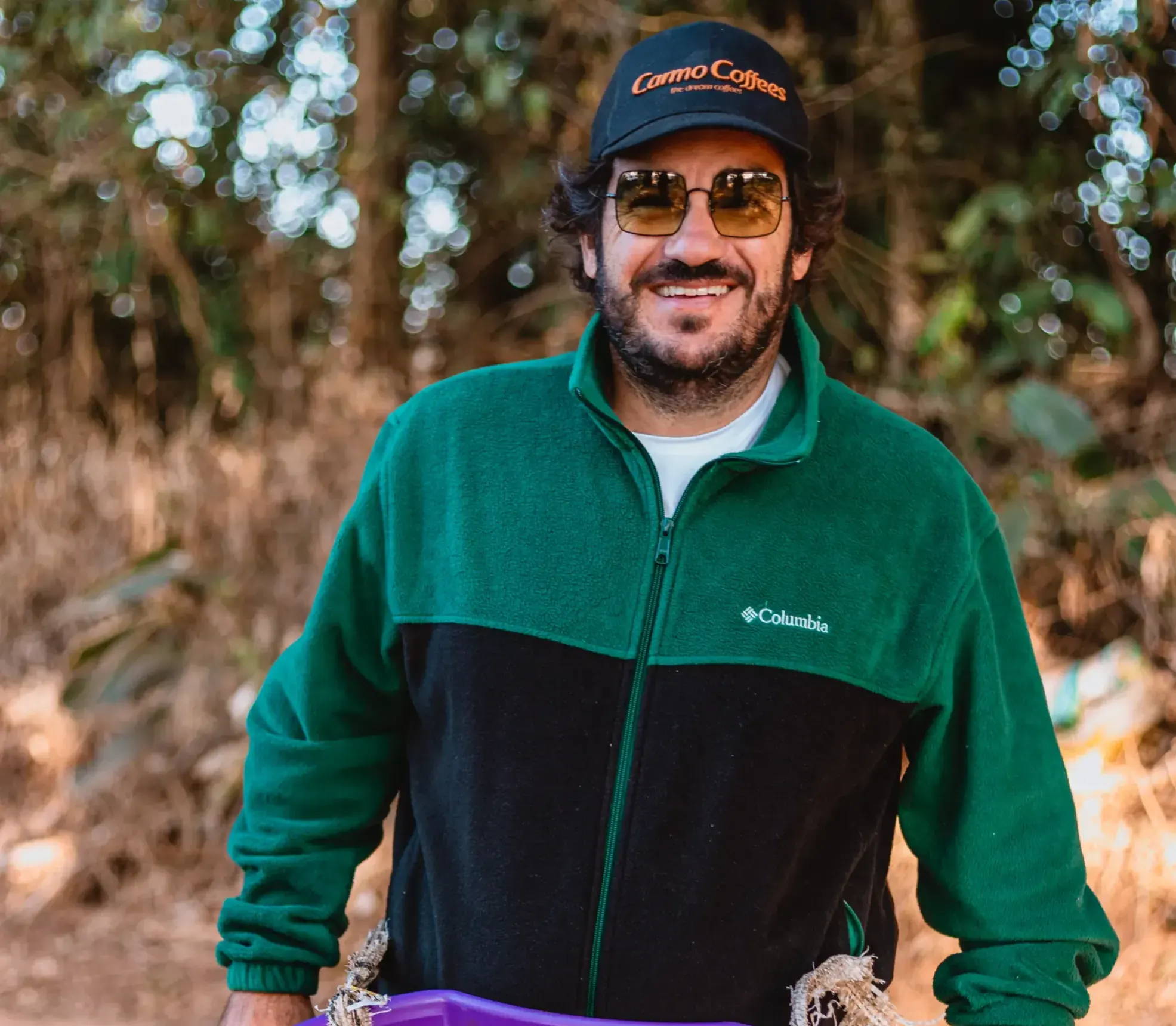 BREW GEAR FOR MEDIUM ROASTS
---