---
---
---
---

---
---
---
Melon, Maple Syrup, Fruit Punch
---




Evin Moreno began coffee farming in 2010. Before then, he had been growing vegetables, but on his father's advice, also a coffee farmer, he made the change and began growing coffee.
In 2013, Evin and his wife Alma entered their first lot into the Honduras Cup of Excellence competition and placed 12th. A fantastic achievement in such a short amount of time.
This is the second year we have purchased a lot from Evin Moreno. Continued relationships are a very important part of the sourcing program here at Seven Seeds, and it is always a huge achievement to feature familiar names each year.
We look forward to working with Evin and Alma again next season and enjoying the fine produce from their farm, La Montañita.
---
We roast three days a week; Monday, Wednesday and Friday. The cut off time to be included in the day's roast is 7:30 AM (AEST) that morning. We dispatch the business day after the coffee is roasted. So if your coffee is roasted on Monday, our freight carriers will pick it up from us on Tuesday.
We are closed on public holidays and weekends; our roast and dispatch schedule will shift to the next business day.
---
FREE STANDARD SHIPPING FOR ORDERS OVER $120*    
*AU ONLY, EXCLUDES WA & NT
We offer a range of shipping options across Metro Melbourne, Australia-wide and international locations. Delivery times are subject to current advice from the freight carrier. The tracking number for your order will be emailed to you directly from the carrier.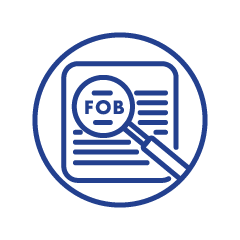 ROASTING IS SUBJECTIVE.
TRANSPARENCY IS CLEAR.
Read the Transparency Report
The anaerobic washed process has produced an exceptional, unique coffee. What stood out to the roasting team was the high level of complexity, combined with an ultra-clean mouthfeel and finish. We were only able to secure 200KGS this year, so its residency here will be short but sweet. A terrific lot.

Ryan Monteith - Head of Roastery & Procurement
---
---
---
Second year of purchasing
---
El Cedral, Santa Barbara, La Montanita, Honduras
---
---
---