A RARE MICRO RELEASE, EXCLUSIVE TO SEVEN SEEDS
It is the first year that this production of Gesha has been available for purchase worldwide. Seven Seeds are one of only three coffee roasters worldwide with access to this exquisite lot.
This season's release comes from younger plants at Santa Lucia, the seeds of which can trace their lineage back to the Don Pachi estate, famous for the first production of the Gesh varietal in Panama.
The profile of this fine brew includes the sought-after floral notes famous to the Gesha, well balanced with citrus fruit flavours and a higher level of acidity.
We are excited to share this exclusive release with you. With only 50kgs available, it won't be with us for long.
Finca Santa Lucia was purchased by the Mierisch family in 2014. The farm itself was close to abandoned; yet had just enough infrastructure for coffee cultivation, including established shade trees and windbreakers. The vision of the farm was to grow unique or heirloom varietals only.
Winners of the Hondoruas Cup of Excellence in both 2019 and 2021, the team at Santa Lucia now cultivate several rare coffee varietals including Laurina, Java, Orange/Yellow Bourbon, Yellow Pacas, SL-28, Ethiosar and, of course, Gesha.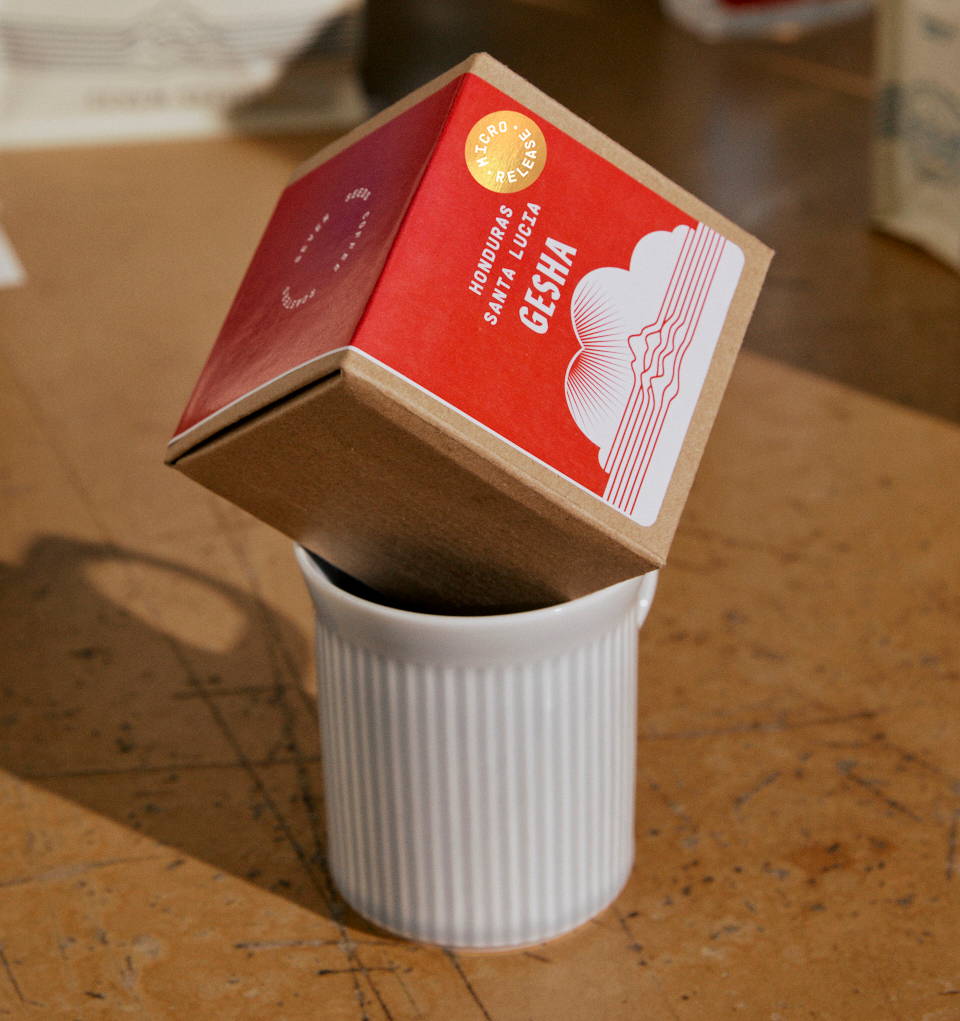 Siguatepeque, Comayagua, Honduras
First pre-sale orders will be roasted on Tuesday, March 15 and dispatched Wednesday. Second and final roast will be Monday March 21, for dispatch Tuesday 22. We use Xpress To You overnight service for Metro Melbourne & Aus Post for Regional Victoria, Interstate & Overseas.
Fresh is, counter intuitively, too fresh sometimes. Coffee settles as it releases gas from the roasting process - as such the best time to drink is between 5-25 days after roast.
Read through our recipes for brewing at home, including Espresso, AeroPress, Pour Over & Plunger.