---
Smooth and Juicy with notes of Pecan Pie, Purple Grapes, Honeycomb
Light Roast for Filter Brewing
---
Transparency Report: Maria Reyes, Honduras (PDF)
2018 marked a statement of intent for us, to ensure that people growing exceptional coffee are still doing so in decades to come.
We started publishing the price we pay to producers exposing the traceability they deserve and discerning drinkers' demand as the new norm. We refer to the most direct payment as 'Farmgate'.
We're proud we can publish this for our single origins and house blends.
Seven Seeds has been involved with the Speciality Coffee Transaction Guide as data donors for the past five years. We have signed 'The Pledge', a commitment to transparency in coffee trading.
We also share this information in our Annual Impact Report.
We roast Monday, Wednesday and Friday. Place your order by 7:00 am AEST on a roasting day to have your coffee shipped the next day (Monday-Thursday). Orders placed between Friday 7:00 am through Monday 7:00 am will be roasted Monday and sent Tuesday.
We offer Standard and Express shipping via Australia Post. Orders over $120 include free Standard shipping (AU only, $160 for NT).
The Roastery and Head Office are closed on weekends and public holidays; we do not roast or ship these days.
DELIVERY TIMES AND DELAYS
Click Here for Australia Post Domestic Delivery Times
Don't hesitate to contact us if you have concerns about your delivery, but please understand that we cannot control what happens once your order leaves the Roastery. Once the package is with Australia Post, it is out of our hands.
We do not refund or send replacements for orders delayed during transit.
If Australia Post determines that the order has been lost in transit, we can offer you a refund or a replacement.
INTERNATIONAL SHIPPING
Click Here for Australia Post Standard International Delivery Times
The customer is responsible for paying any customs, duties or taxes associated with international freight. We will not refund or replace any orders delayed or rejected by local customs authorities.
DHL Express is available in some locations. Orders are generally delivered within 2-4 working days after dispatch. Premium rates apply. If you require a faster shipping option and DHL does not appear at checkout, please email us: shop@sevenseeds.com.au
OUR 100% RECYCLABLE COFFEE BAGS
Seven Seeds paper coffee bags are 100% recyclable. These bags can go straight into your recycling bin at home, making it that much easier to play a part in environmental consciousness.
The move to paper bags is the next step forward in waste reduction. Find out more about our recyclable bags, and coffee freshness, on the Seven Seeds Coffee Blog.
ORIGIN: Gigante, Huila, Colombia
VARIETAL: Caturra, Colombia
PROCESS: Fully Washed
ALTITUDE: 1500-1900 masl
HARVEST: October to December
---
---
PRODUCER: 41 contributing producers
RELATIONSHIP: Sixth year of purchasing
ORIGIN PARTNER: Caravela
Matambo is a Colombian specialty coffee produced by a group of dedicated small-scale coffee producers from Gigante, Huila. This coffee has been featured on the menu numerous times since the early days of Seven Seeds. The Gigante municipality is in the western skirt of the eastern Cordillera of Colombia, providing unique microclimates to produce these fantastic coffees. Matambo is an exemplary example of coffee from this region. In the cup, you'll enjoy amplified stone fruits paired with an extra juicy finish that seems to last for days.
The name Matambo originates from a famous myth: the love story between Mirthayú, the beautiful queen of the Michués, a native pre-Hispanic tribe, and her lover, the giant Matambo, the most valiant warrior in the region. Matambo was so strong and ferocious that he alone could fight an entire army, which he did many times to defend his tribe from attacks. During his last battle, he lost trying to defend his right to be with the queen.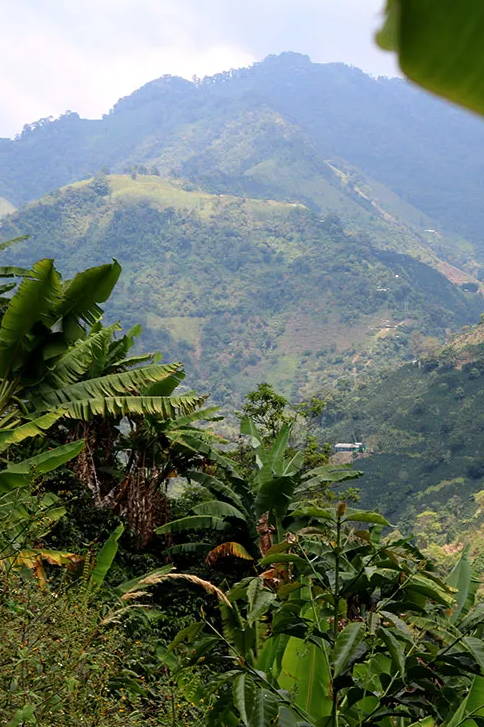 ---
You May Also Be Interested In...
COFFEE FOR FILTER BREWING