A SEASONAL BLEND FOR FILTER BREWING
Fruit Bomb? Filter Bomb? Something else? We'll let you decide.

The Seven Seeds roasting team are chasing the perfect juicy flavour bomb (there's another one) with our dedicated filter blend. It's an easy-drinking kind of coffee that is best drunk black. We recommend it for your batch brew, pour-over, Aeropress or plunger.

The F.Bomb is forever evolving, with different seasonal blends showcasing their components' bright, fruity notes. It's an excellent opportunity for our team to experiment with their roasts. A zesty single-origin that may shine on it's own as an espresso reaches a whole new level when paired with a complimentary fruit-forward filter lot.

The end goal remains the same - Juicy & Fruity.
COMPONENTS IN OUR CURRENT BLEND
50% Irmas Pereira, Brazil
50% Franklin Madrid, Honduras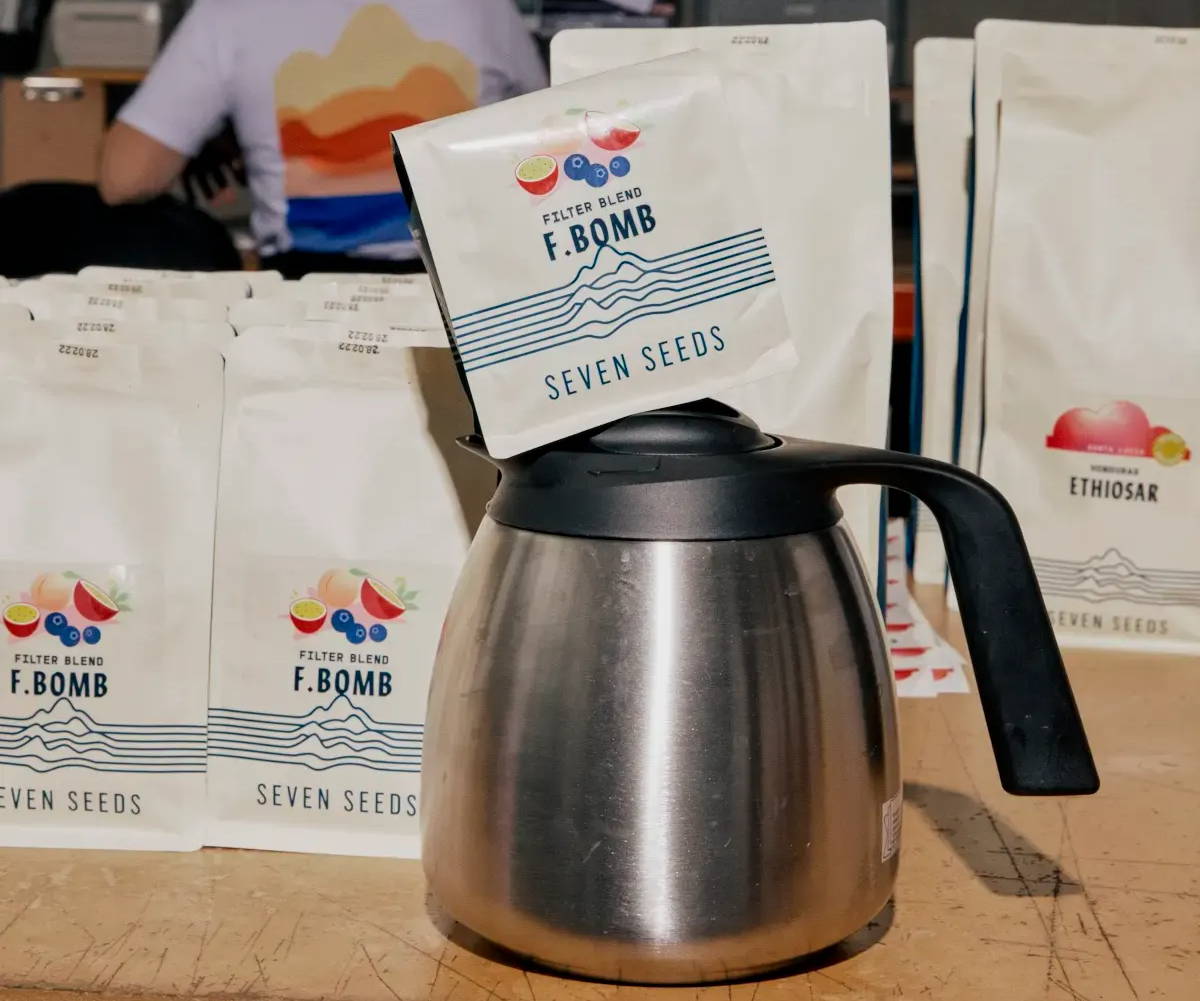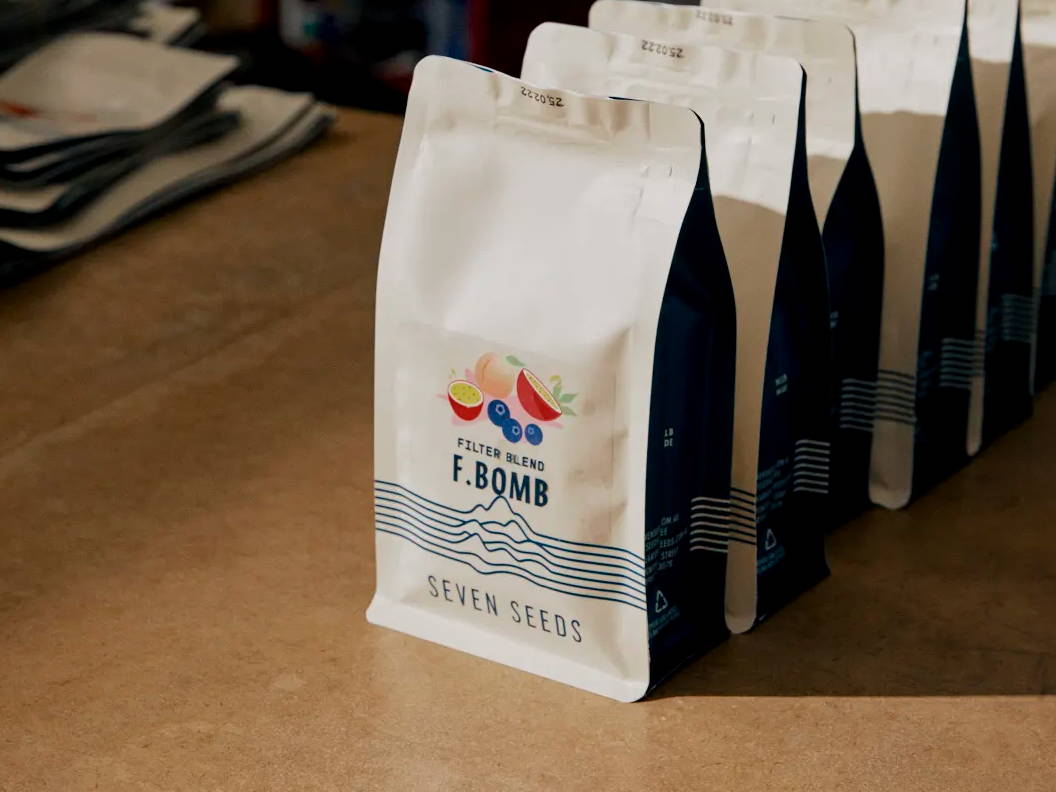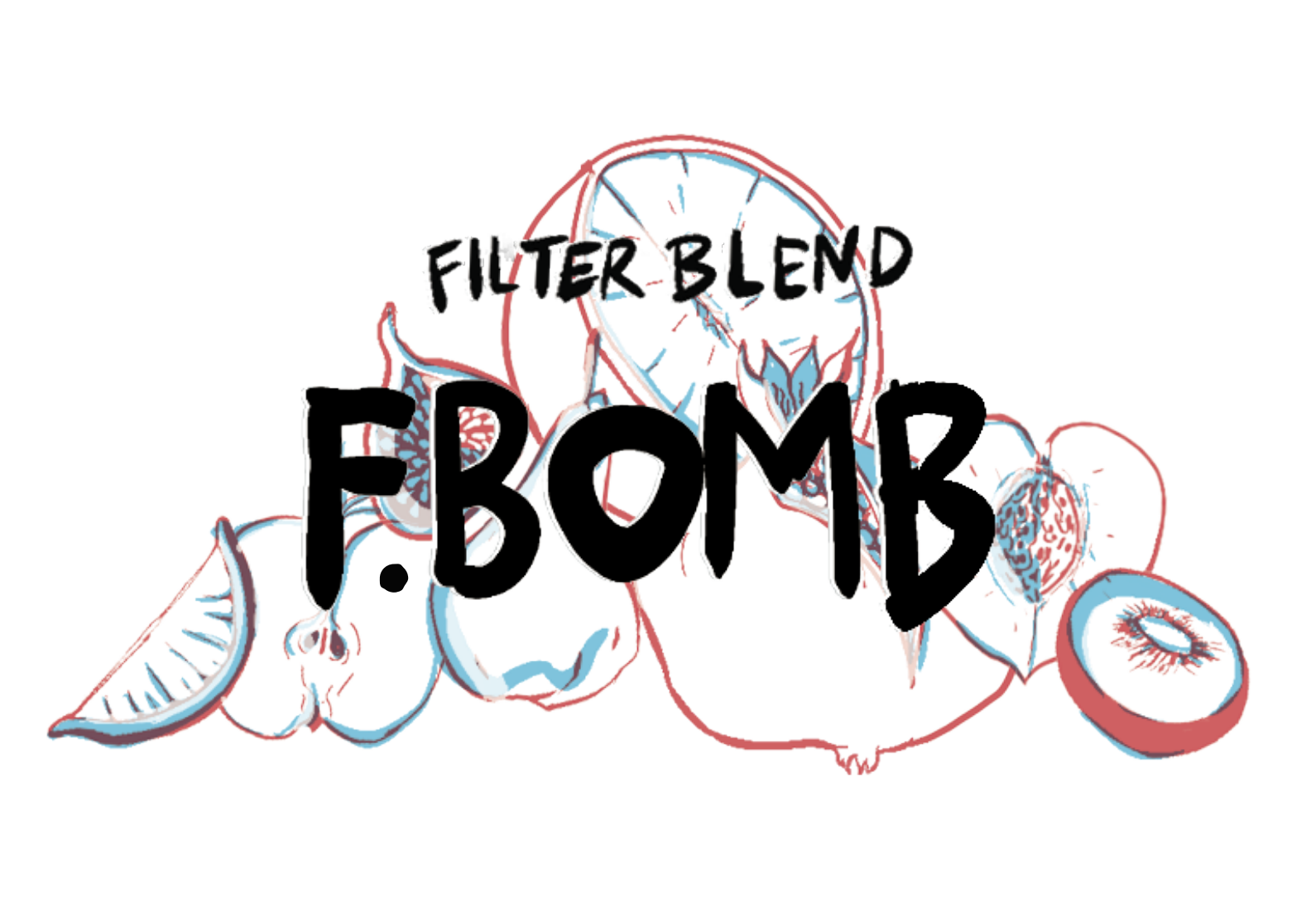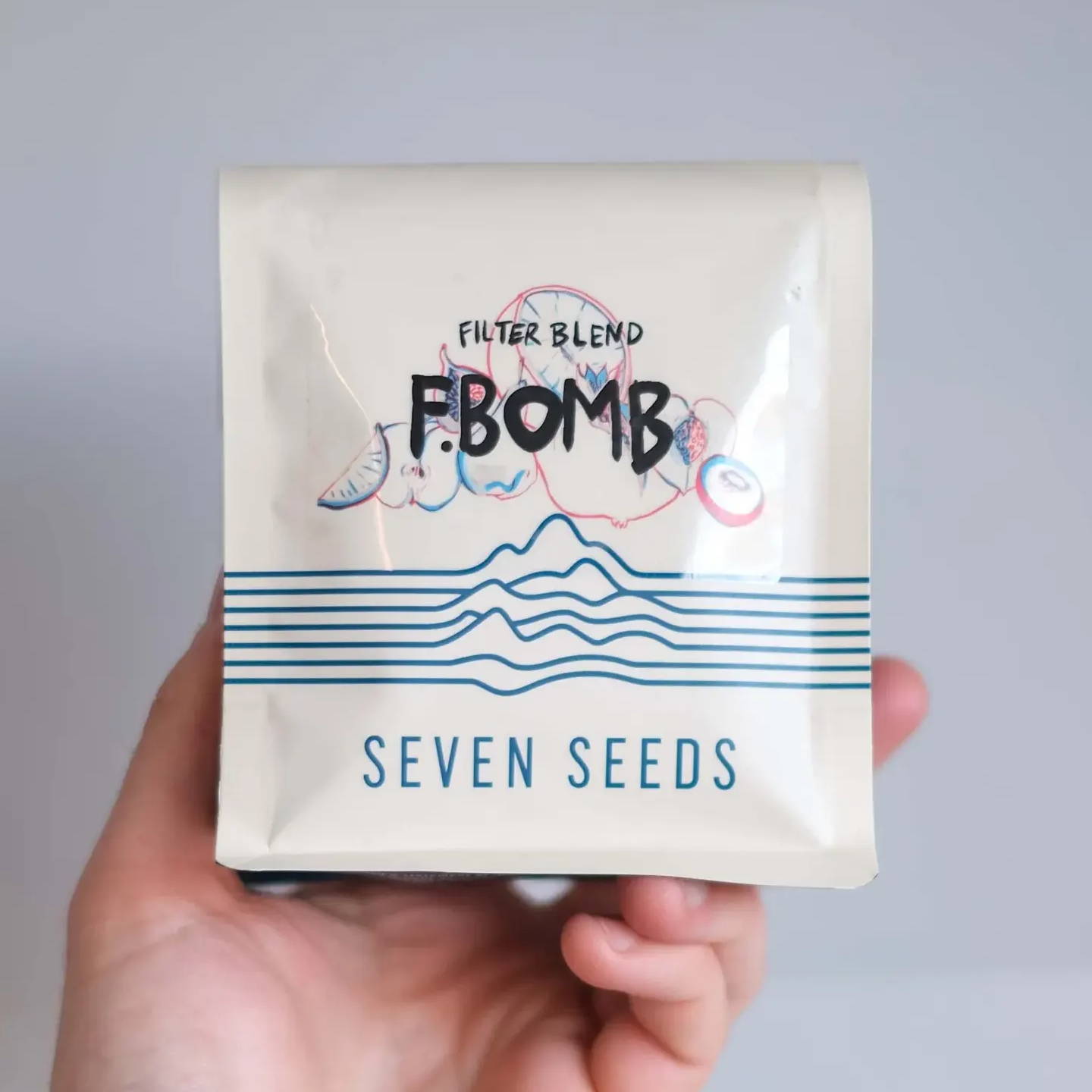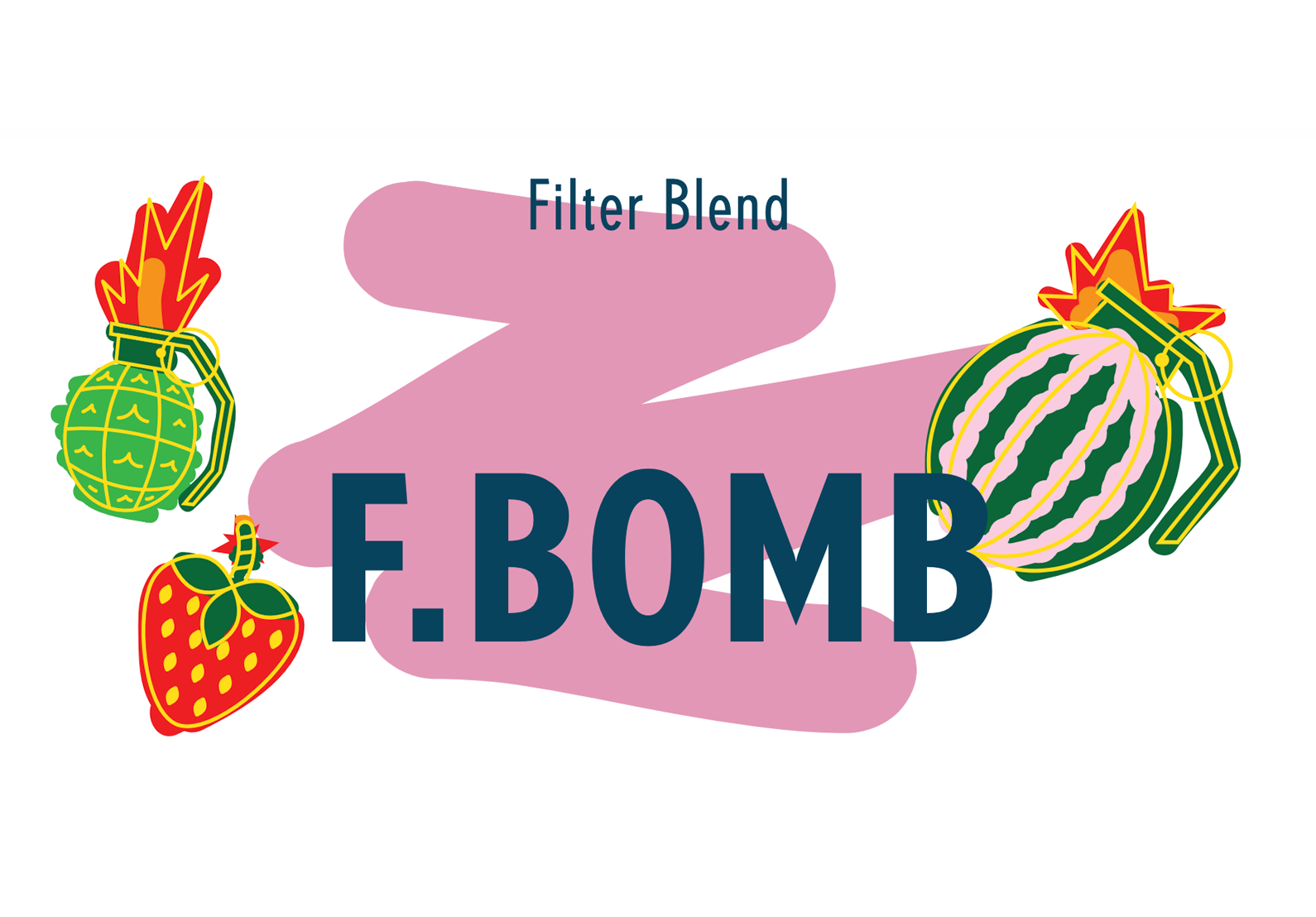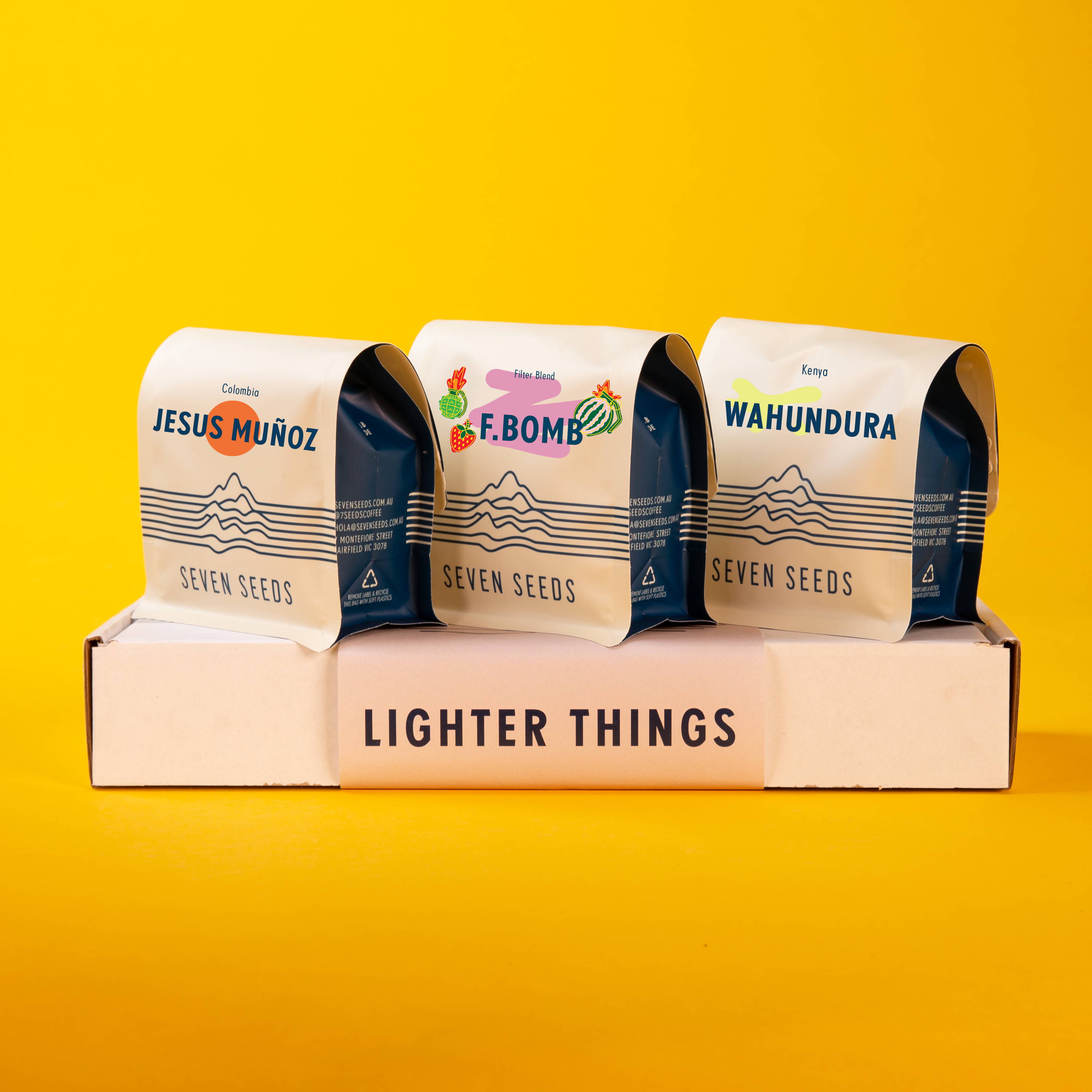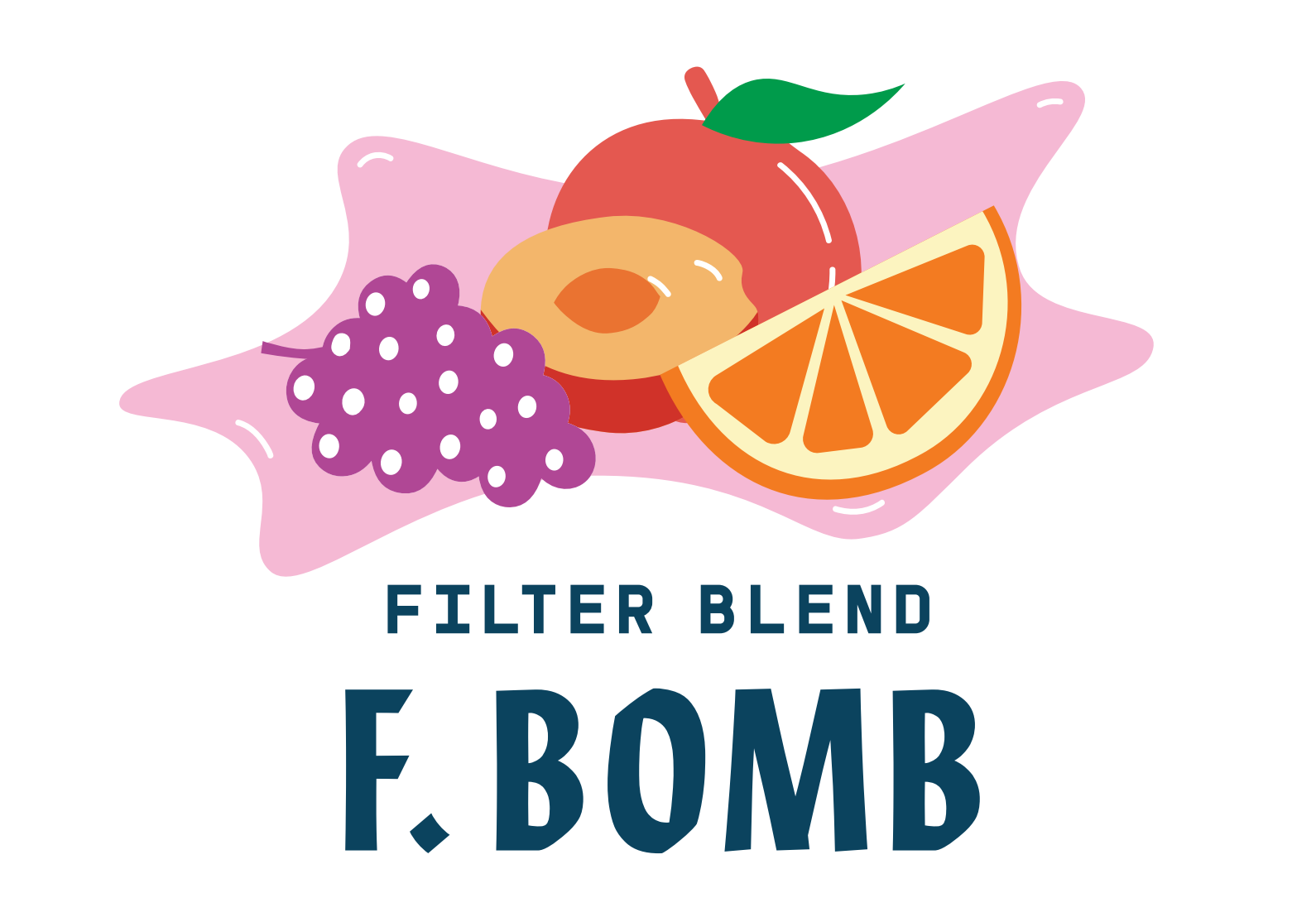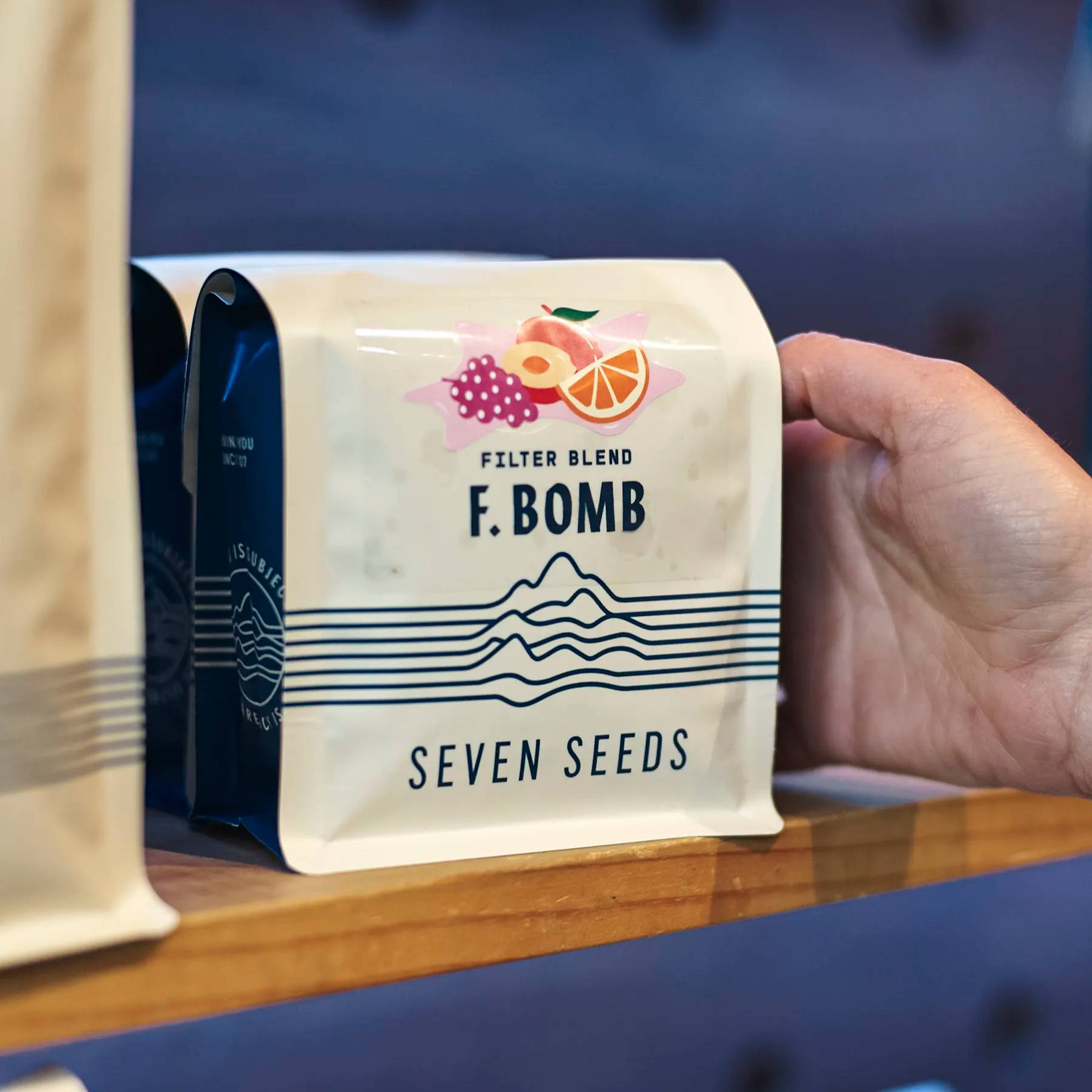 We roast Monday, Wednesday and Friday, and dispatch 1 business day after roasting. We use Xpress To You overnight service for Metro Melbourne & Aus Post for Regional Victoria, Interstate & Overseas.
Fresh is, counter intuitively, too fresh sometimes. Coffee settles as it releases gas from the roasting process - as such the best time to drink is between 5-25 days after roast.
Read through our recipes for brewing at home, including Espresso, AeroPress, Pour Over & Plunger.