Introducing Our New 100% Recyclable Coffee Bags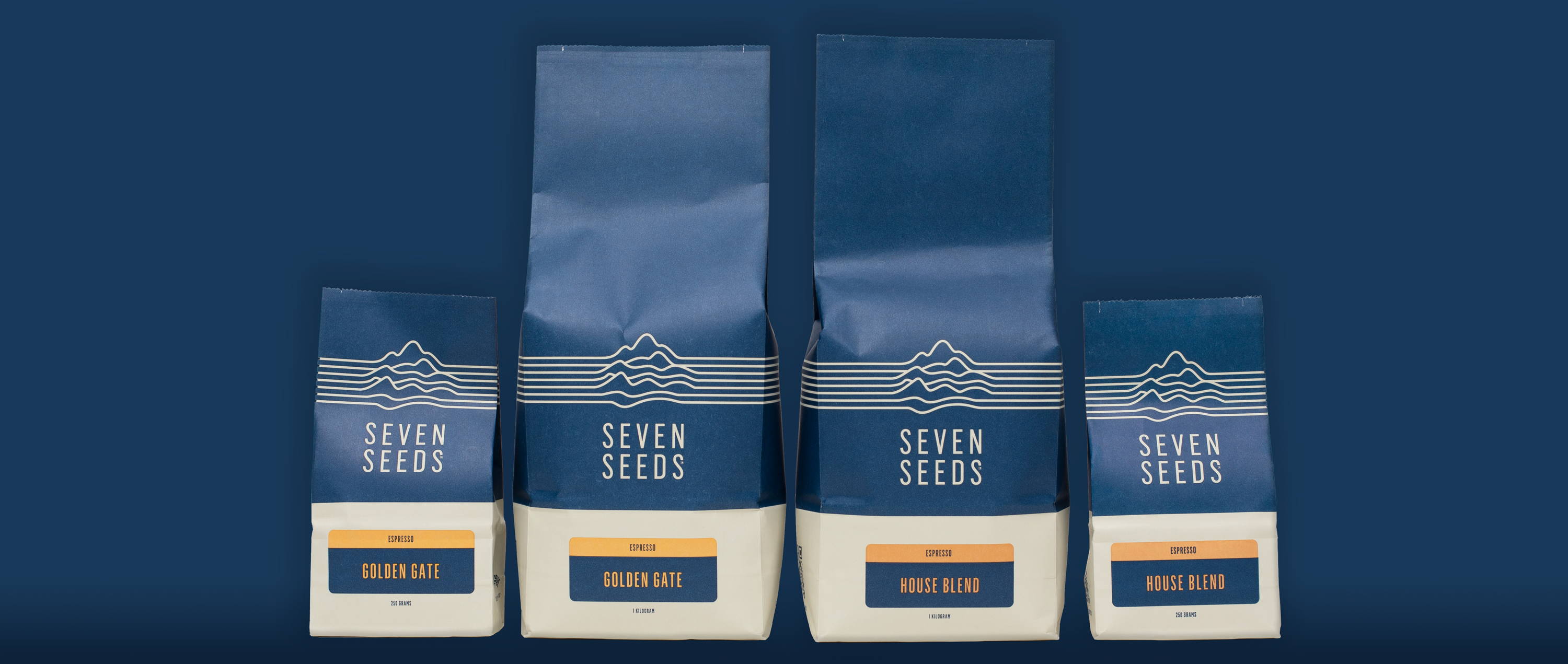 The team at Seven Seeds are incredibly proud to announce the launch of our new fully recyclable coffee bags.
It's a project we've been working on for quite some time. This packaging refresh aligns with our core values of sustainability and transparency.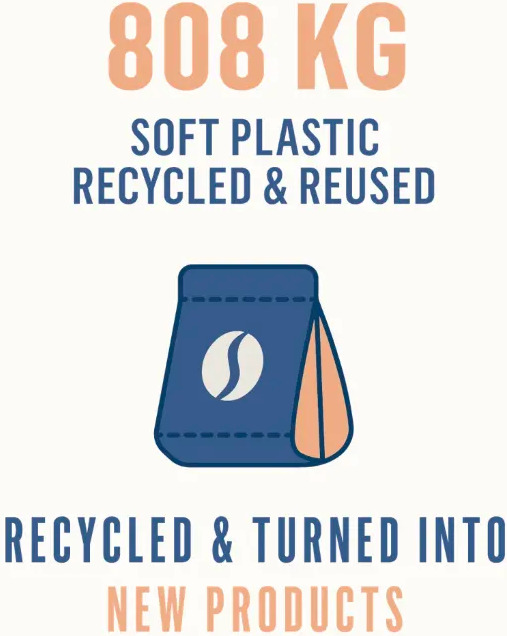 Our coffee bags have always been soft plastic recyclable - over the course of the 2021-22 Financial Year, our ongoing partnership with Reground saw us save 808kgs of soft plastic from ending up in landfill.
Now, the entire paper coffee bag can go straight into your recycling bin at home, making it that much easier to play a part in environmental consciousness.
THIS MOVE TO PAPER BAGS IS OUR NEXT STEP FORWARD IN WASTE REDUCTION.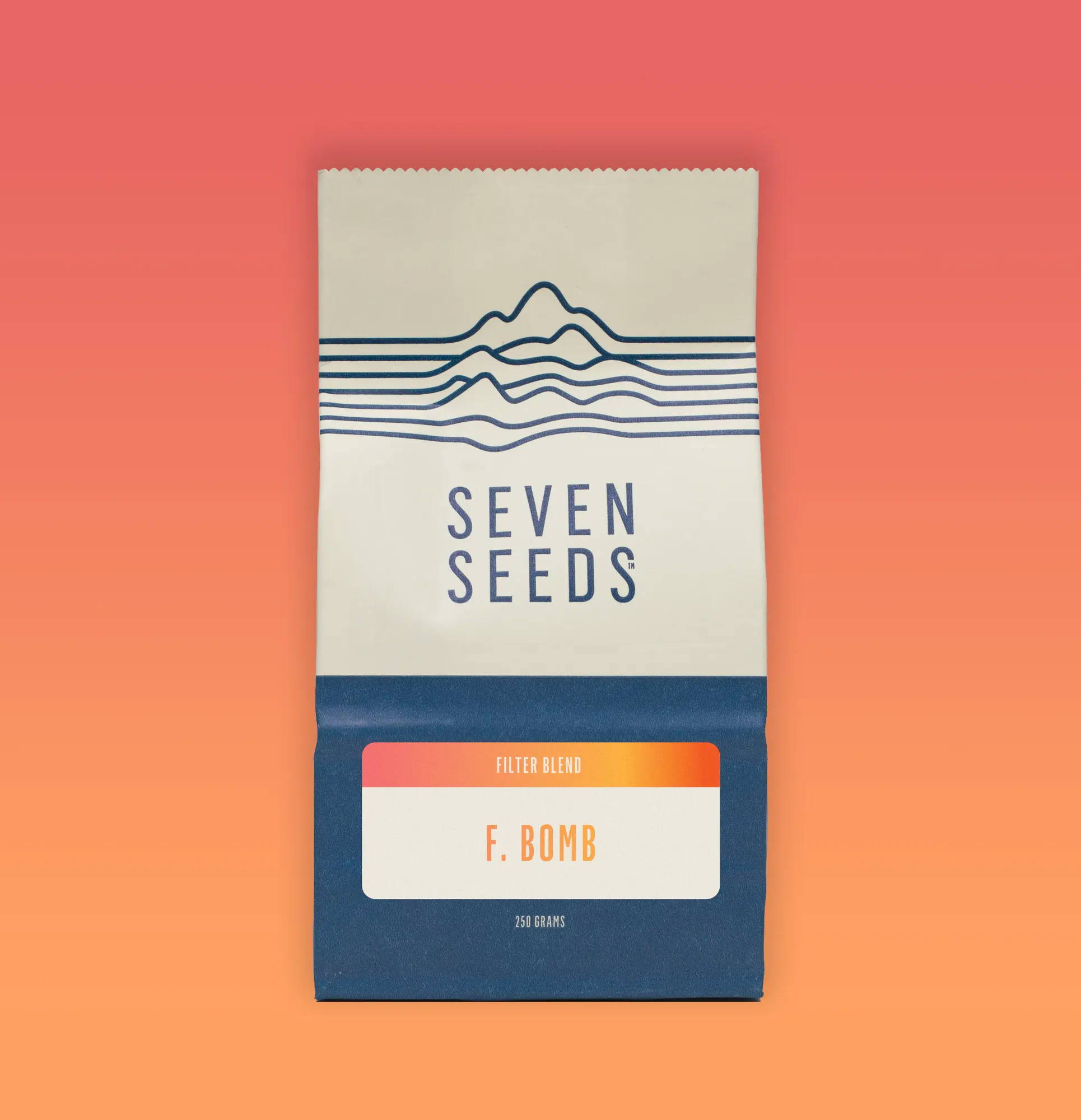 When working on the new packaging, the Seven Seeds roasting team were sure to consider keeping your beans fresh; as you'll notice, the new bags don't feature a plastic resealable quality.
After testing each bag size, we're happy to confirm that your beans will remain fresh for as long as six weeks from the roast date.
After opening your new Seven Seeds Coffee bag, roll it down tightly and tape it down or clip it closed. An airtight canister is also a great storage option.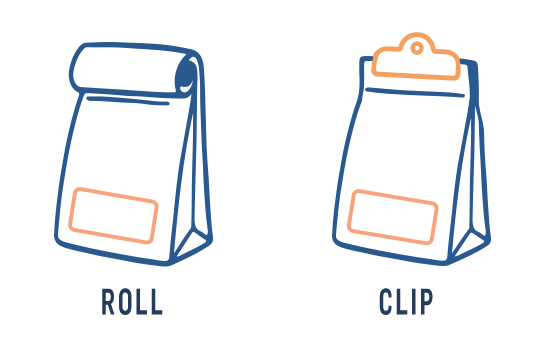 You will also notice the rebranding of our Seven Seeds Espresso Blend to House Blend. Never fear; the beans you know and love haven't changed; only the name.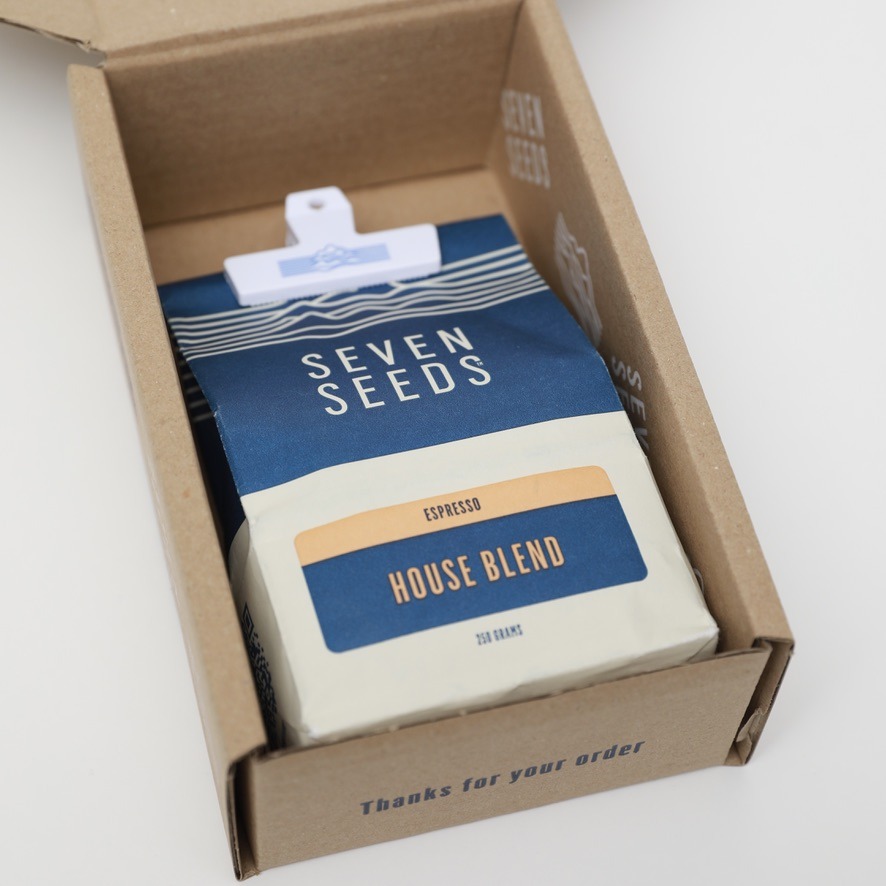 Most importantly, we're excited to facilitate an easier recycling process for you at home! We would love to see how you're using and recycling your new Seven Seeds coffee bags. So please give us a tag in your Instagram videos and posts.
At Seven Seeds, we're always thinking about what we can do better as a company to minimise our environmental impact, and we're thrilled to be taking this next step.