We've recently updated the price of this product. Click to find out more.
We pride ourselves on always paying producers well above the cost of production so that we are investing in the future of coffee. With prices increasing across the industry, it is our priority to continue supporting the producers, their farms and their families.
We have applied a slight price increase to a selection of our packaged coffee beans; Seven Seeds Espresso Blend, Golden Gate Espresso Blend, F.Bomb Filter Blend, and La Serrania Decaf.
From the team at Seven Seeds, we thank you for your understanding and ongoing support.
---
---
50% Colombia / 50% Brazil

---
---

---
Caturra, Colombia, Yellow Bourbon
---
---
---



San Sebastian is a Colombian specialty coffee produced by small scale growers in the municipality of La Plata. Occicafe is the association responsible for producing this coffee and was founded in 2003 as a result of a merger of several coffee grower associations that existed in La Plata at the time. Our sourcing partner, Caravela Coffee, has a dedicated team working side-by-side with producers. Due to great potential in the region, we have implemented virtual educational spaces and a special program for coffee growers and their children to have easy access to education.
Pedra Branca is a farm in the Minas Gerais province of Brazil. This natural process Yellow Bourbon comes to us via our sourcing partners, Carmo Coffee. The Pedra Branca is the product of six small scale producers working together
We roast three days a week; Monday, Wednesday and Friday. The cut off time to be included in the day's roast is 7:30 AM (AEST) that morning. We dispatch the business day after the coffee is roasted. So if your coffee is roasted on Monday, our freight carriers will pick it up from us on Tuesday.
We are closed on public holidays and weekends; our roast and dispatch schedule will shift to the next business day.
---
FREE STANDARD SHIPPING FOR ORDERS OVER $120*

*AU ONLY, EXCLUDES WA & NT
We offer a range of shipping options across Metro Melbourne, Australia-wide and international locations. Delivery times are subject to current advice from the freight carrier. The tracking number for your order will be emailed to you directly from the carrier.
The big and mighty Golden Gate was designed to contrast our lighter Espresso Blend. We use a longer roast and coffees selected for their chocolate notes and low acidity. The immense body and rich mouthfeel make Golden Gate a perfect choice for anyone who prefers milk in their coffee.
---
250 small scale coffee producers
---
La Plata, Huila, Colombia
---
---
6 small scale coffee producers
---
Carmo de Minas, Minas Gerais, Brazil
---
---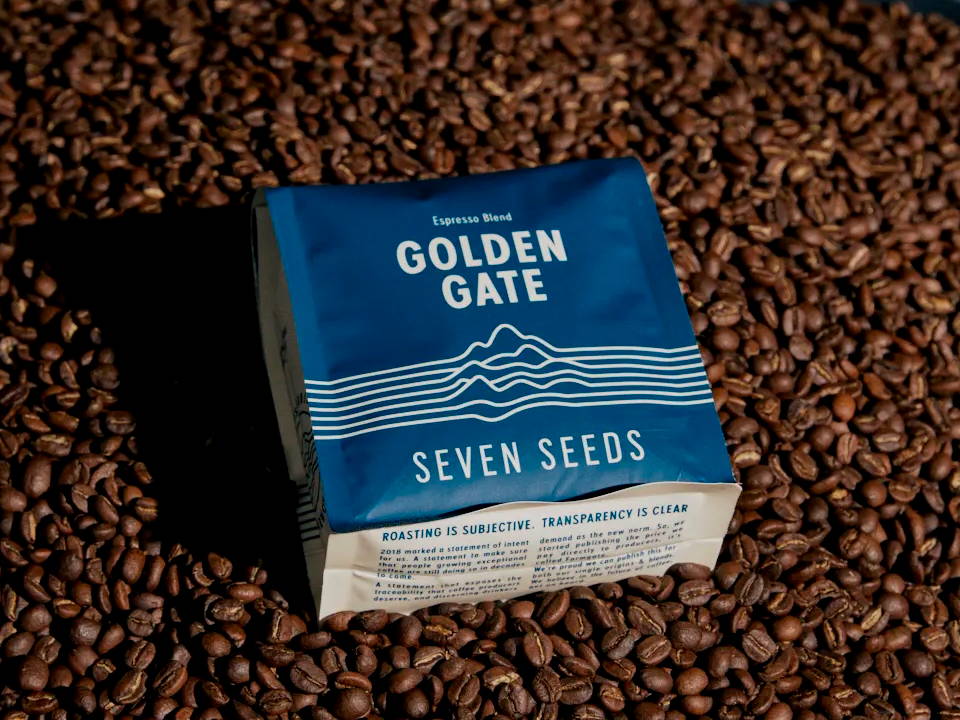 BREW GEAR FOR MEDIUM ROASTS
---