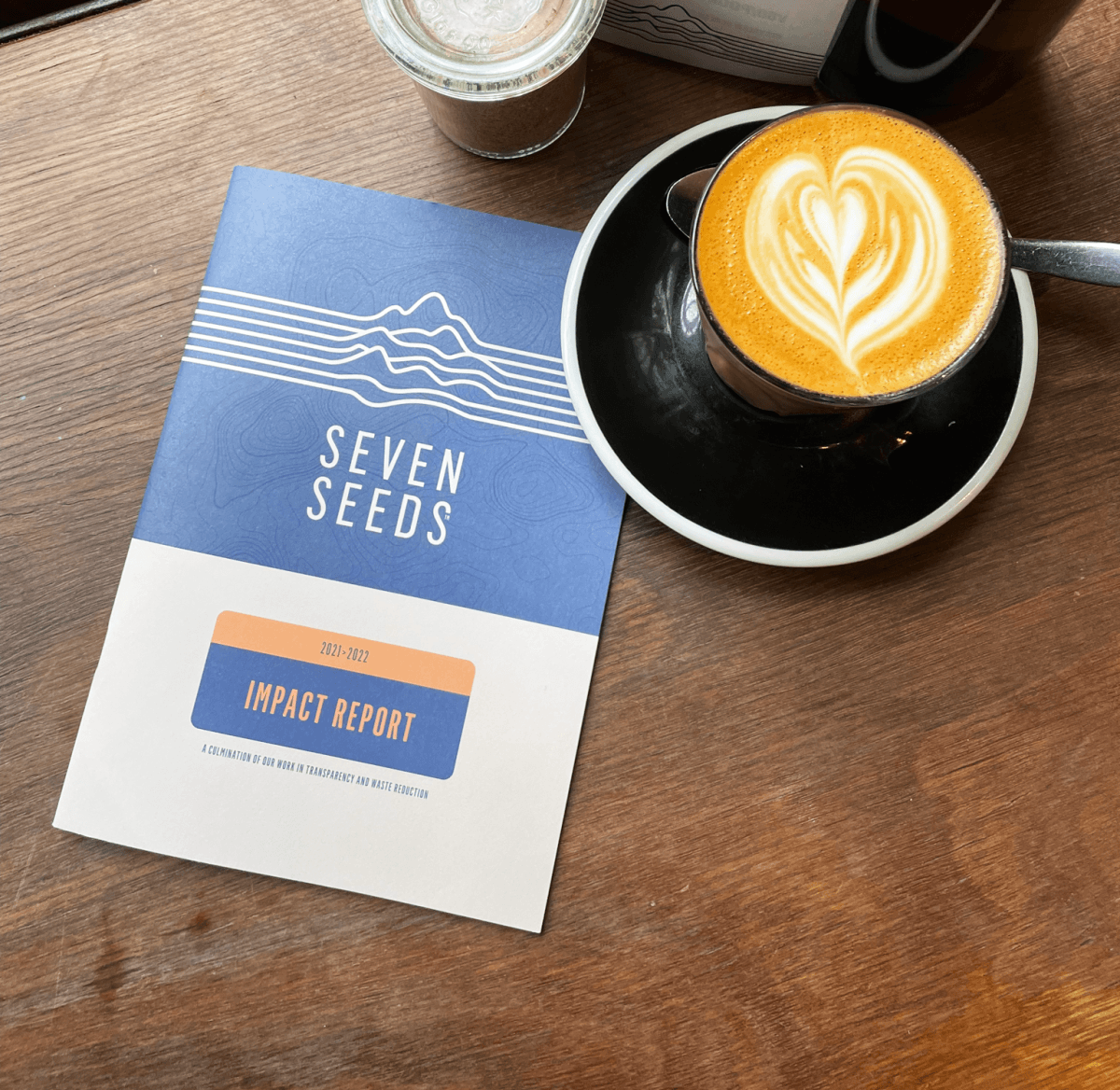 Our FY 2021-22 Impact Report Is Here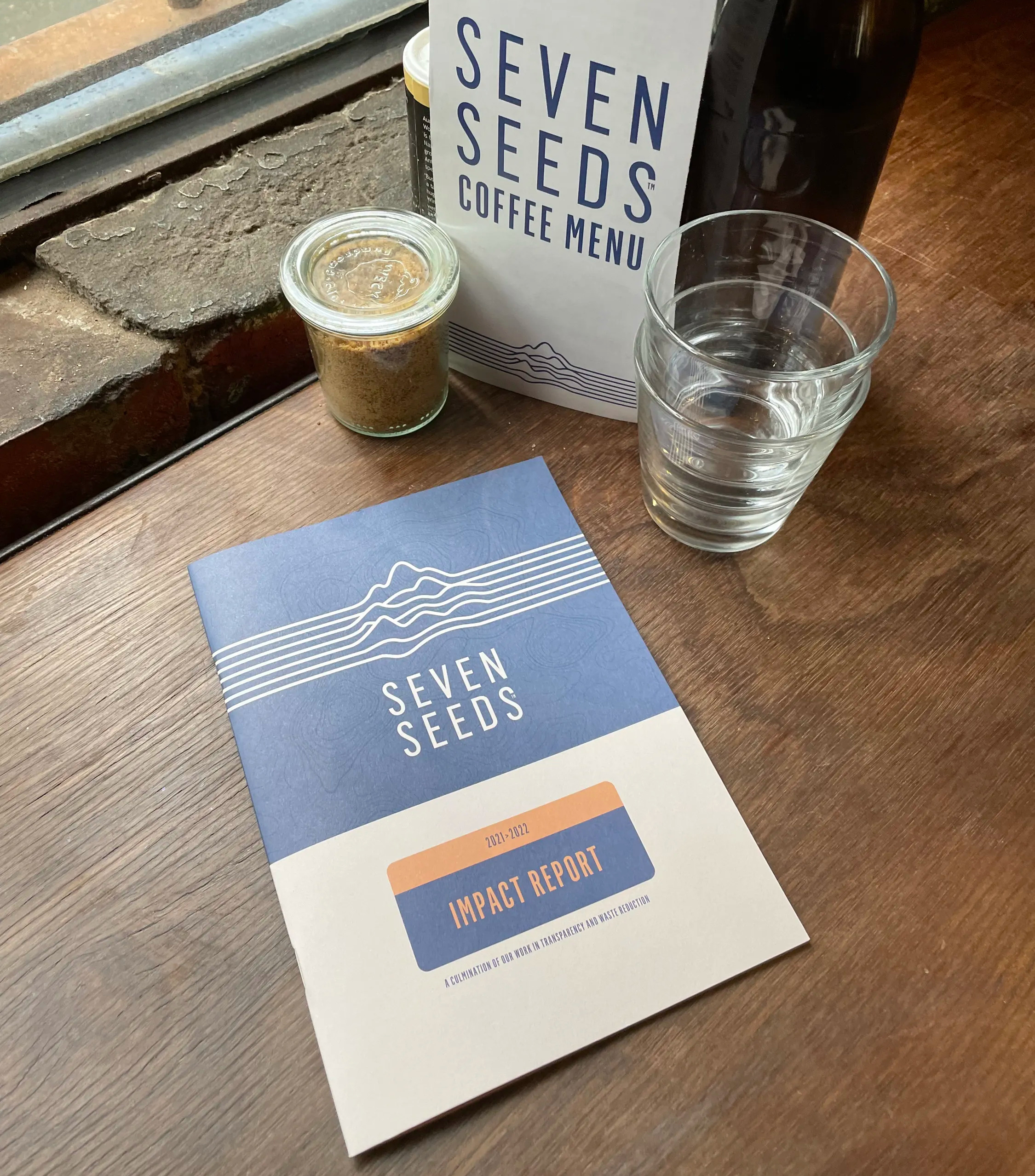 SEVEN SEEDS COFFEE ROASTERS ARE INCREDIBLY PROUD TO RELEASE OUR FY 2021-22 IMPACT REPORT.
It has undoubtedly been a challenging year full of hurdles, with the pandemic continuing to threaten the coffee industry's trading, sourcing and retail functions.
As we publish our Impact Report, we feel reflective and highly grateful towards the incredible Seven Seeds team and family, our forever loyal customers and the fantastic producing partners and export partners we work with.
This Impact Report contains detailed information on our coffee sourcing and production throughout the 21-22 Financial Year, our environmental impact as a company and what we're aiming for in the future.
Seven Seeds is proud to remain committed to transparency and quality in an industry that means so much to us.
We encourage you to download the PDF or pick up a copy from one of our cafes and read through this year's Seven Seeds Coffee Roasters Impact Report in detail.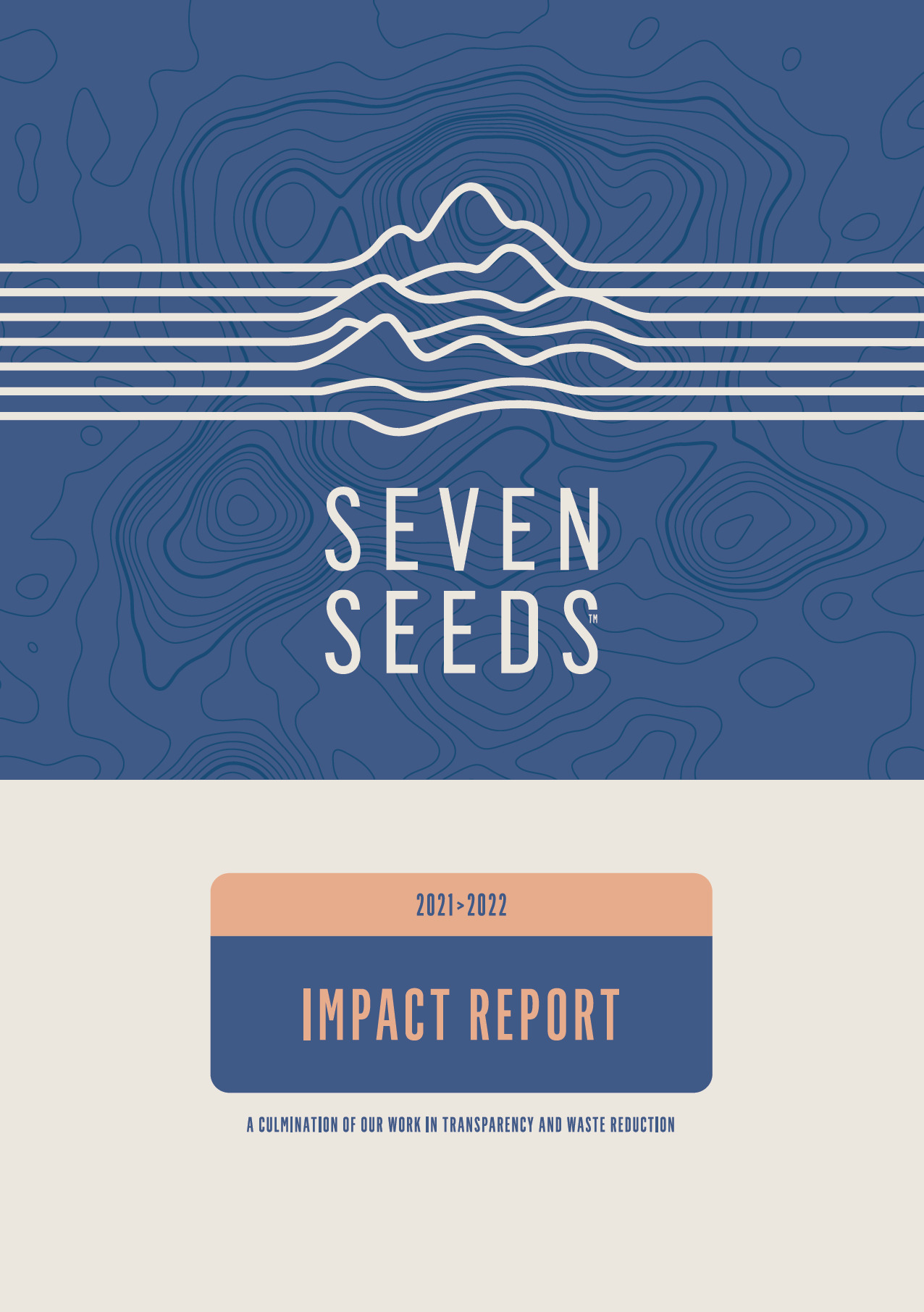 We hope you find it informative and insightful and continue supporting the future of coffee.
Printed copies are available at each of our locations.